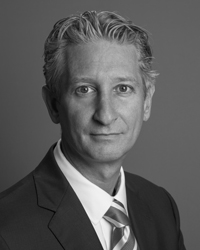 Joe Johnson is a member of Dunnington's litigation, arbitration and mediation, and international practice areas. Mr. Johnson clerked for the New York State Supreme Court, Appellate Division, Third Judicial Department, after which he went on to perfect and argue appeals which resulted in more than forty reported decisions in various civil matters.
Before joining Dunnington, Mr. Johnson has represented domestic and international clients in a variety of business disputes, ranging from lawsuits, arbitrations, and mediations to administrative hearings and Article 78 proceedings. He specializes in commercial and business litigation in the New York State and Federal courts, in matters often involving breach of contract claims and business torts (e.g., defamation, fraud, tortious interference).
Some of Mr. Johnson's representative clients have included: a former major league baseball player suing a public figure for defamation in Federal court; a community hospital sued by several former executives for discrimination, breach of contract and defamation in State court; a nationally-branded peanut butter manufacturer suing its Mexican exporter for breach of their exportation agreement in Federal court; a documentary filmmaker defending a defamation claim in arbitration by the subject for his depiction in the film; a pseudonymous blogger sued for defamation by Chinese reverse-merger companies about whom he reported in State court; an Italian lingerie manufacturer/licensee in contract litigation with its celebrity licensor in Federal court; a nationally-syndicated radio show host defending a defamation claim in arbitration brought by a show advertiser; a literary/theatrical rights agent in litigation with clients/authors of a famous musical over fees; a UK DVD distributor in contract arbitration with its licensor.
Mr. Johnson is admitted to practice in the State of New York, and in the U.S. District Courts for the Southern, Eastern, and Northern Districts of New York. He is also a co-author of When May A Litigant Rely In Its Own Complaint On Allegations From Another Complaint? Lipsky v. Commonwealth United Corp. And Its Progeny—Still An Unresolved Question, 32 Touro Law Review No. 2 (2016).
Mr. Johnson received his Bachelor of Arts from the University of Rochester, and his Juris Doctorate from Albany Law School of Union University, with honors, where he was a member of its law review.